Love it or hate it, you simply can't ignore the undisputed leadership of the Toyota Fortuner in the SUV category in India. Among all the premium SUVs sold by mass-market car brands in India, the Toyota Fortuner has maintained its strength, and time and again, this has been proven by its sales figures. Recent sales figures recorded by automakers in October 2023 show that the Fortuner is now miles ahead of its similarly-priced rivals, churning out almost three times more sales than its competitors combined.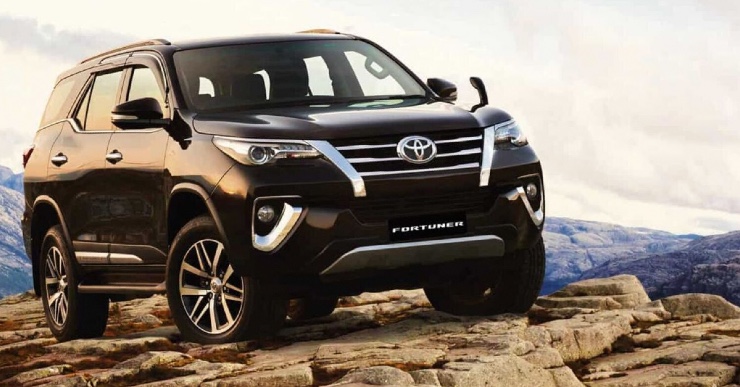 Priced between Rs 45-60 lakh, the Toyota Fortuner is a premium ladder-on-frame SUV, currently having the MG Gloster as its only direct ladder-on-frame competitor. However, monocoque SUVs like the Volkswagen Tiguan, Skoda Kodiaq, Jeep Meridian, Hyundai Tucson, and Citroen C5 Aircross also challenge the Toyota Fortuner in a similar price range, specifically with all of them priced less than the Fortuner.
Also read: 10 DC Design cars & how they look in the REAL world: Maruti Swift to Mahindra XUV500
The sales figures recorded by all the aforementioned SUVs in October 2023 indicate that the Toyota Fortuner outsells all the other SUVs combined. In that month, Toyota shipped 2,475 units of the Fortuner, which is significantly more than the MG Gloster (247 units), Skoda Kodiaq (176 units), Volkswagen Tiguan (98 units), Jeep Meridian (109 units), Citroen C5 Aircross (5 units), and Hyundai Tucson (202 units). In total, the sales of the Toyota Fortuner are almost three times that of all the other similarly-priced SUVs combined.
Fortuner remains top choice
Despite being under-equipped compared to its rivals in terms of comfort, convenience, and safety features, there are several factors contributing to the massive popularity and acceptance of the Toyota Fortuner over its competitors. Firstly, the Fortuner has a tremendous track record as an unbreakable and highly reliable SUV, a significant reason for people choosing it, as they desire a trouble-free SUV after spending such a large sum of money. Secondly, the road presence and brand value of the Fortuner are praised across the country, making it a desirable SUV in the eyes of many.
Toyota currently sells the Fortuner with two powertrain options – a 2.7-litre 164 PS four-cylinder naturally-aspirated petrol engine and a 2.8-litre 204 PS four-cylinder diesel engine. Both engine options are offered with standard rear-wheel drive configurations and 6-speed manual and 6-speed automatic transmission choices, whereas the diesel engine variants are also available with a four-wheel drive layout as an option.
Also read: Upcoming 2022 Maruti Suzuki Vitara Brezza rendered